Cargo Cult Disciples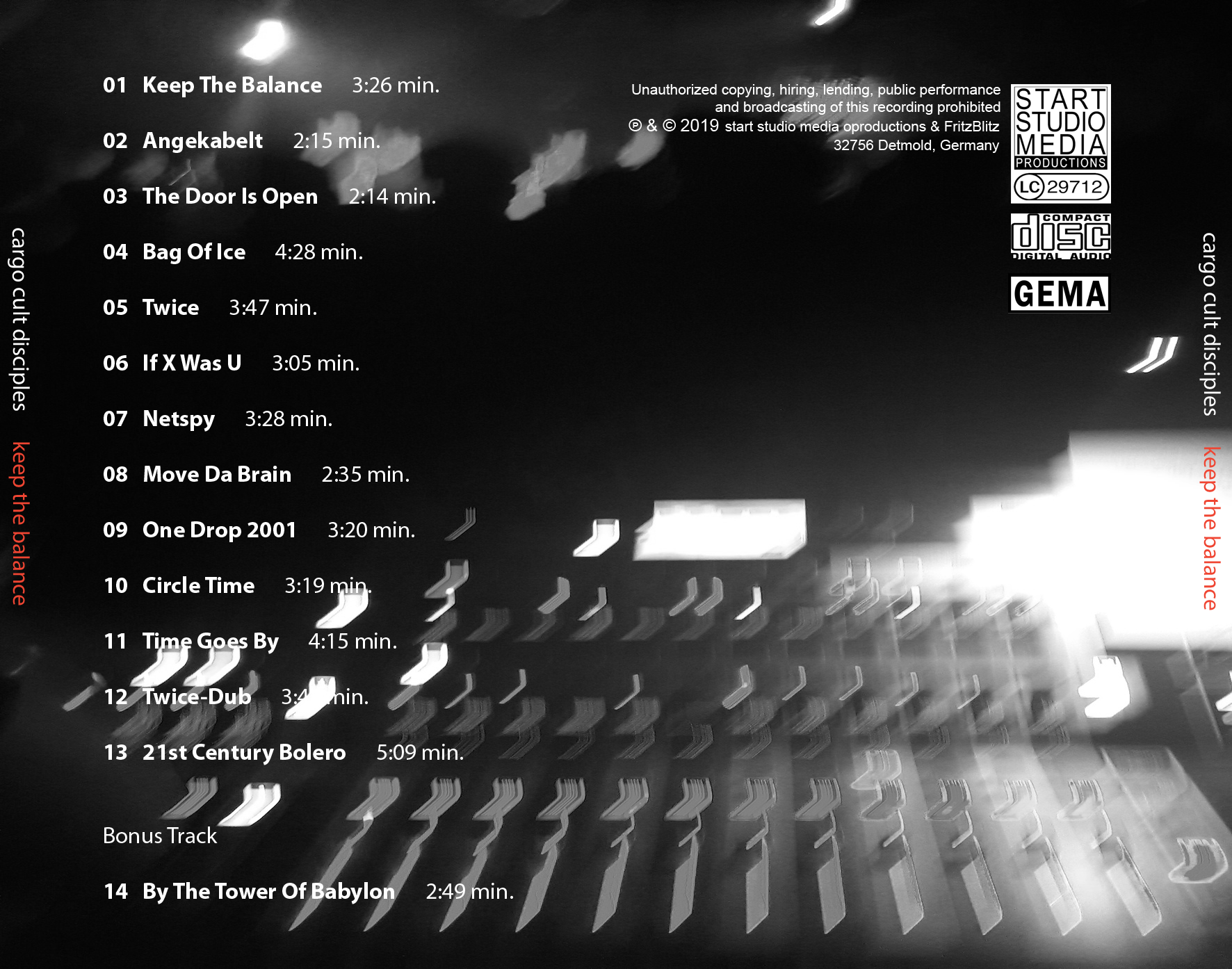 Erhältlich auf Amazon. Videoclip auf Youtube.
CD zum Preis von 16,95 EUR zzgl. Versandkosten gegen Rechnung erhältlich bei StartStudioMediaProductions.
Bestellen über shop-startstudiomedia@web.de
Cargo Cult Disciples (CCD) is a Band/Studio Project whose core membership consists of Fritz Blitz, (Producer, Songwriter, Singer, Guitarist), Mike Pigorsch, (Songwriter, Singer, Guitarist, Producer) and Beate Ramisch (Singer, Pianist, Keyboarder).
Several more musicians have been assembled, bringing CCD's vintage dub reggae sound to life on stage and in the recording studio. Bass was provided by Boris Nack, additional drums and vocals respectively by Marcel Nack and Phil Z.N. George.
"Keep the Balance" is the first release by Cargo Cult Disciples, produced by Germany's vintage dub reggae master Fritz Blitz. Lovingly evoking the haunting athmospheric sound by the likes of Lee "Scratch" Perry and Linton Kwesi Johnson, this album also strikes echoes of bass heavy trip hop, jaunty ska, and the hard blues sound of John Mayall and Cream. Lyrically, it is cutting a razor blade into today's post digital society, exposing the contradictions of human identity in a world seemingly losing its bearings.